An idyllic haven basking serenely on the Blackwater Estuary, yet remarkably, just a little over an hours drive from the city !
On Osea you may be forgiven for thinking the 20th Century hasn't quite yet arrived as access is via an ancient causeway built by the Romans. The enigmatic tidal road opens at every low tide for a period of 4 hours when cars can be driven across. At high tide, there's a river taxi service from the mainland, the boat journey taking about 10 minutes.
Osea has a fascinating and colourful past echoing back some 5000 years. Uncork a good bottle of red as the sun goes down and enjoy musing over its folklore of scandalous tales and heroic deeds.
Ultimately the island is a blank canvas on which to project your own dreams and create memories that will stay with you for years to come. Osea is an eclectic experience, wild, rustic and extraordinary.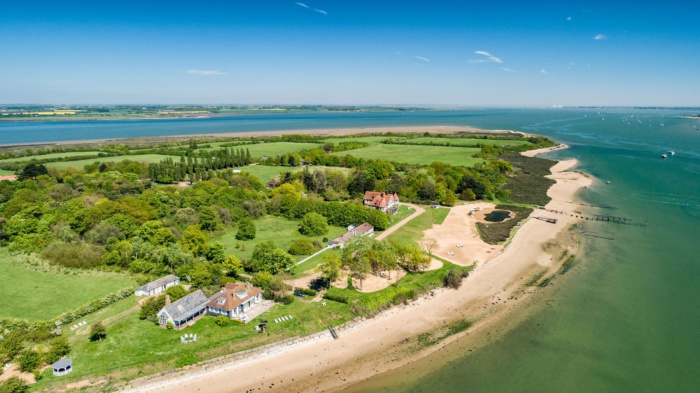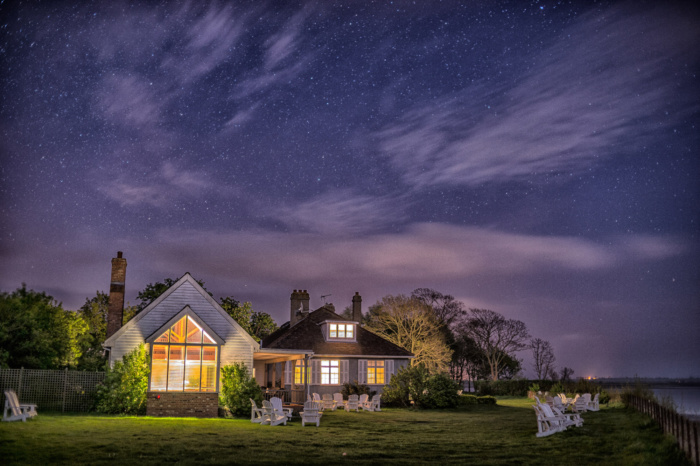 Osea doesn't claim to be a luxury spa resort with uniformed personnel attending to your every whim, It's really more a force of nature with silence being perhaps its greatest luxury! With only the stars for streetlights and an absence of traffic and aircraft noise you may sleep deeply and wake up refreshed to the sound of bird song.
It's a place to switch off from a troubled world and savour moments as you wander along its 5 miles of private beaches, rarely bumping into another soul.
It's a place to daydream, a place for romance and friendship, a place to sit out under the stars around a blazing firepit gazing up at a canopy of distant galaxies.
The approach to Osea Island is a strange mix of the mundane and the surreal. The island is not signposted and having negotiated the ring road of Maldon and a never-ending series of mini-roundabouts, I stop the car to ask a passer-by the way. He stares at us blankly "Never heard of it".

Joanne O'Conner – Financial Times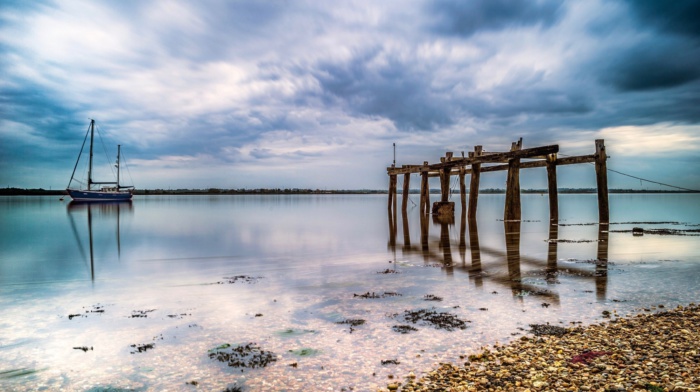 Osea Island Resort is a hidden treasure where wildlife thrives and people find a refuge from modern life.

John WIlmott – The Daily Telegraph
There's a variety of accommodation. The houses are old and quirky with a hint of the East coast of America fishing villages like Nantucket, Cape Cod or Martha's Vineyard. Some have stood for over 300 years and are consequently a little rickety but none the less all are comfortable and full of character. Many have 4 poster beds, roll top baths, antique furnishings and open fires.
There are bicycles for taking a leisurely ride around the tracks and paths, maybe stopping on the way to pick a few blackberries. On a rainy afternoon there's the Shack cinema with its huge collection of classic and vintage movies, where you can also enjoy a tasty snack from the alfresco pizza oven.
For a little revelling there is the Native oyster shed, a seafood shack specialising in fresh shucked Blackwater and West Mersea oysters, sparkling wines and cocktails to provide guests with the quintessential seaside experience.
Diving deeper into the culinary experience you may want to book a table at 'The Bomb Factory' restaurant to enjoy a tasting menu and wine pairing in the islands converted World War I torpedo store.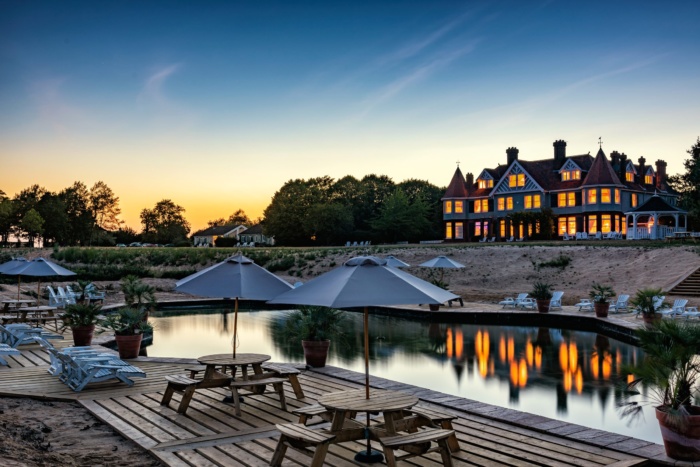 Essex outpost that's as chic as the Hamptons. The Manor House has old-school grandeur; but feels well-lived in. There is a long stretch of lawn in front, leading to the beach, and the beautiful open waters of the estuary. It's more Nantucket than The Only Way is Essex.

Kate Freud – Daily Mail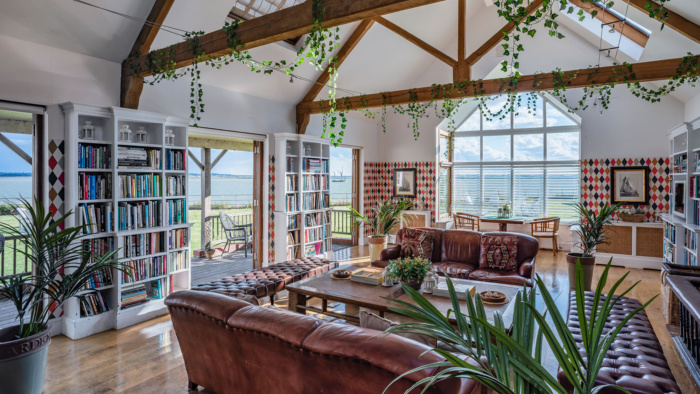 For young children it offers a secret world of adventure. They will light up with excitement at the prospect of searching for pirates hidden treasure, going crabbing or just passing the time with a bucket and spade building sandcastles.
They can relish in learning the names of the diverse wildlife population which includes owls, kestrals, sparrowhawks, brent geese, peacocks, cormorants, pheasants, montjacks, rabbits and foxes.
The island is teeming with wildlife and has over 3000 mature trees, their imaginations will be fired by the variety of flora and fauna, butterflies and the industrious insect community. The verdant lichen covered branches indicate that the island air is off the purest quality.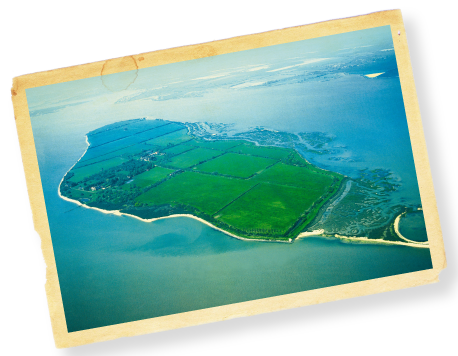 Surrounded by 550 acres of rustic gardens, orchards, meadows and salt marsh the island has an eclectic mix of accommodation. Its charming cottages, apartments and grand houses are available for holidays and family get togethers. Exclusive hire of the whole island is also possible for private events.