Osea has an eclectic variety of venues that host seasonal pop ups, from market style food to bespoke fine dining experiences.
Enquire with our team for availability and opening dates.
The Shack
Enjoy locally sourced island fare in 'The Shack' cafe, bar & cinema.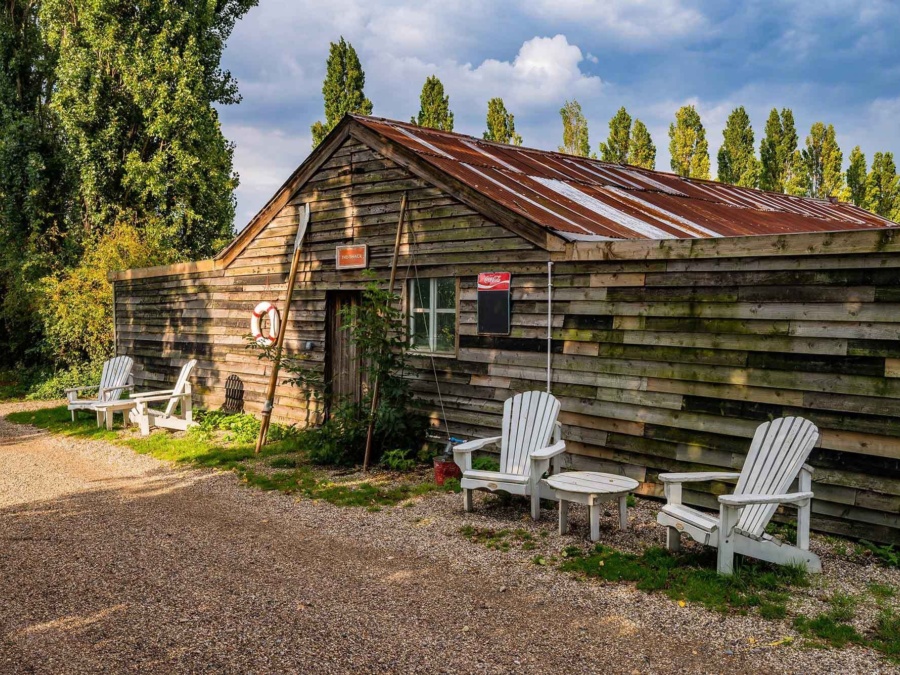 The Bomb Factory
For dining on a grander scale book into 'The Bomb Factory'. This former First World War torpedo store offers a range of bespoke menus to accommodate weddings, parties and events.
Pop ups
Enquire for opening dates
The Puffin
Enjoy your favourite tipple at The Puffin, the Island pub.
The Vans
If you are looking to book the Island for an event, a variety of Street Food pop ups are available to cater for any theme.